THE French and international reference
Created in 2011 and based in France (Alsace), the BellydanceDiscount.com website is the French and European reference for the purchase of Bellydance and Bollywood costumes and accessories. In a few years, the online store has become the N° 1 favorite platform of dancers but also performers and other artists from the world of entertainment and events who seek to equip themselves for their regular dance lessons as well as for their stage performances, but also surprise and amaze their spectators with trendy and innovative items available at low cost.
Thousands of Bellydance items available
With a huge collection of clothes ranging from traditional sequin scarves, belts, skirts, bras, and other Bellydance costumes… including essential accessories for the Oriental dancer (Isis wings, veils, fans, canes…), without forgetting the daily required training and rehearsals outfits or even the essentials to polish your stage outfit (jewelry, makeup, sew-on strass...), and finally the latest generation of luminous items ready to revolutionize the worldwide shows, BellydanceDiscount.com is aimed at all fans whether they are students, semi-professional or professional, as well as dance schools, troupes, and associations.
Through its varied catalog of products from all over the world, the shop tries hard to equip all dancers whatever their morphology via references offered up to a size XL and a F cup, the age with a kids' department starting at 4, and finally the budget thanks to an eclectic collection always at a fair price where basic Oriental dance mixes with exceptional haute-couture pieces.
Customer satisfaction at the heart of our actions
To delight our customers all year long and have them benefit from attractive offers on our already discounted rates, we offer a loyalty account to accumulate, with each order, points convertible into vouchers but also a sponsorship program, preferential rates on quote for groups, and free shipping starting 150 € of purchase.
Because we know that proximity and exchanges with our customers are essential, a telephone information service let's you ask all the questions you have and take advantage of the wise advice of our experts. Our account managers are also available by email to answer all your requests as soon as possible.
In addition, all orders are shipped within 48 hours and you're guaranteed "satisfied or get your money back".
The star... it's you !
Our clients are our most beautiful muses and reflect our values. In this respect, we regularly highlight them through sponsorships, fashion shows, or even contests… This is the BellydanceDiscount.com philosophy !
2012 Fashion City show (FRANCE)
2013 Fashion City show (FRANCE)
2015 Fashion show at the Casino Royal (SWITZERLAND)


Key dates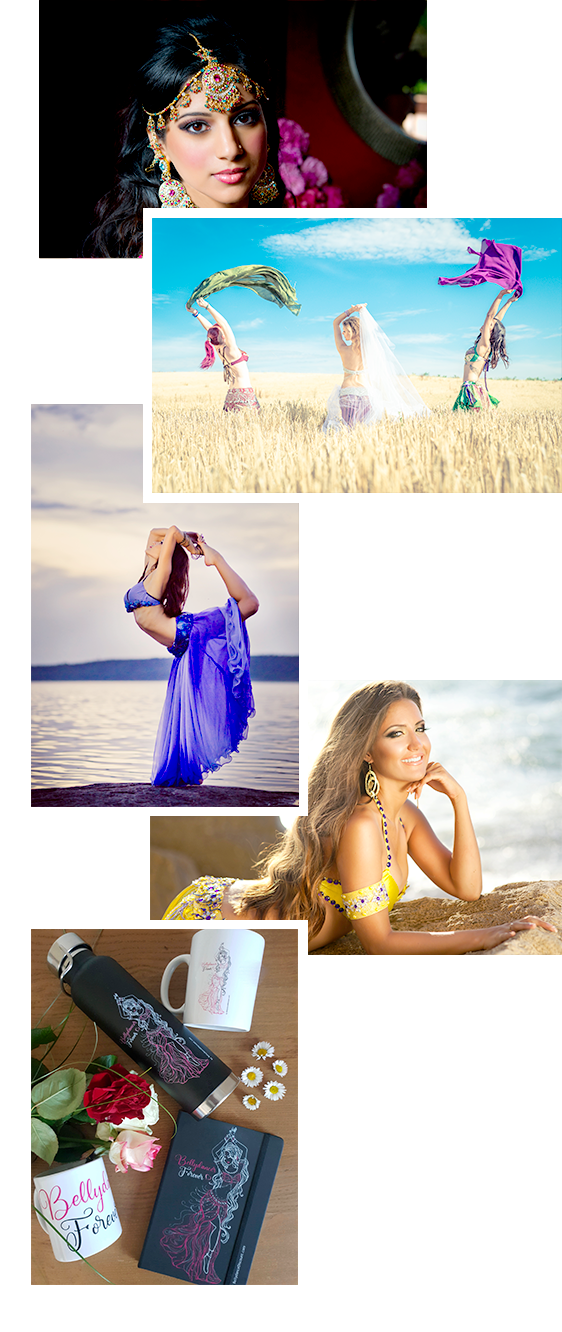 - September, 15th 2011 : BellydanceDiscount.com is funded. Fully dedicated to Belly dance and adults, the website is immediately supported by French and international dancers for their end-of-year show costumes as well as training clothes.
- September 2012 : BellydanceDiscount.com develops its range with numerous child costumes and accessories especially designed for them. The first Bollywood dance items appear on the website. The brand takes part for the first time in the Fashion City event, alongside large national brands, where a few loyal customers danced while displaying an insight of the new collection in front of 5000 people.
- September 2013 : BellydanceDiscount.com widens its catalogue to enable the dancers to shine beyond their costumes. Jewelry, make-up, cosmetics appear.
- September 2014 : The website is entirely revamped. BellydanceDiscount.com develops its Bollywood range further offering a dense and varied collection for both adults and children. Customizing time and creativity also comes with a significant brand new haberdashery.
- January 2015 : BellydanceDiscount.com follows its international growth and goes to Switzerland for a first fashion show at the famous Casino Royal Basel, as part of a big oriental evening in partnership with ECN radio.
- September 2016 : Mergers are placed in the spotlight! To vary your shows, find in our shop a range of original outfits dedicated to new emerging trends: oriental salsa, oriental cabaret, tahitian dance, oriental flamenco, tribal fusion... The Blog is also entering the boutique! Discussing various and varied topics all related to Bellydance, it is full of information, tips, and good deals!
- January 2017 : Our avant-garde store sells the latest generation of accessories promoting modern, evolving, and sensational Oriental dance. Hoops, Isis wings, fans, skirts… fitted with LEDs are then offered for sale to the greatest pleasure of Oriental dancers and artists in general.
- December 2018 : BellydanceDiscount.com rallies its teams and gets involved in charitable work by regularly providing associations and hospitals with Oriental and Indian dance accessories and costumes to help patients get away from their daily lives and dive into the magic of world dances.
- June 2020 : Our shop says "goodbye" to its old store front which has satisfied its customers for 6 years... and "hello" to a brand new shop with innovative and user-friendly architecture! The product catalog's extent and the Blog's richness stay the same but the store is intended to be faster and more efficient, ready and easy to be used on all your computers, tablets, and smart phones. Its logo and signature have also been redesigned for the occasion.
- January 2021 : In the midst of the Covid-19 health crisis, BellydanceDiscount.com clings to and supports more than ever the entertainment world artists who suffer from this situation and the lack of activity it generates, by increasing operations to promote the profession. BellydanceDiscount.com creates its own brand "Bellydancer Forever" to symbolize our unfailing and timeless passion for oriental dance. At that time, a series of flocked goodies such as mugs, thermos flasks, and sports bags among others are appearing in the store, part of these profits are donated to a humanitarian association.

BellydanceDiscount.com, a beautiful story to be continued…