Luminous belly dance poï
Fall for this stunning luminous belly dance poi at a discounted price!
Price for a single Poï (Bola).
Works with batteries (included)
Several modes of function to select: unique color (blue, red, green, yellow, purple) or multicolored (the different colors come one after another).

A modern Bellydance accessory for shows even more fantastic!
Complete your dance outfit
Complete at a small price your choreographies of modern and futuristic oriental dance with this illuminated lock of hair multicolor !
Price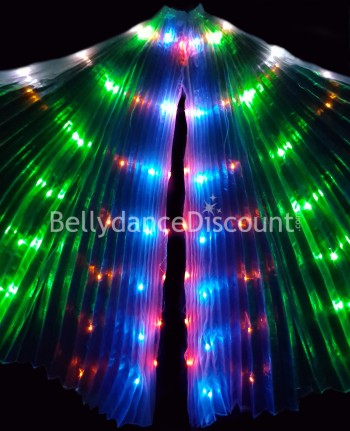 Make a splash on stage with these sublime Bellydance Isis wings with LED!
Price
Diversify your oriental dance choreographies using this ribbon multicolor which looks stunning!
Price
Ready to demonstrate unlimited originality in all your shows? Fall for this bright and amazing little skirt!
Price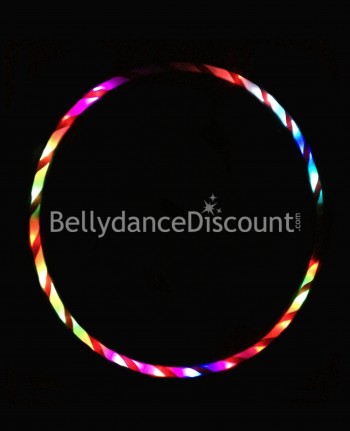 Dare being unique and modern with this surprising lighted bellydance hoop multicolor at discount prices !
Price
Enhance your modern and futuristic Bellydance choreographies with this small bright bracelet multicolor at very soft price!
Price
Keep on embellishing and diversifying your shows and stage performances with this LED light-up dance cane!
Price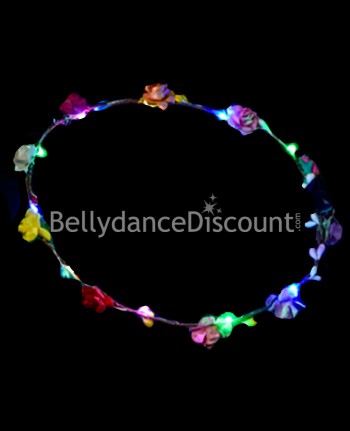 Surprise people in your shows with this sublime flower headband with LEDs which looks breathtaking!
Price
Because creativity has no limit, fall for one of our ligh tup umbrellas ready to diversify and embellish all your shows!
Price
Make room for magic and wonder with this beautiful pair of bright Bellydance fans with LED lights!
Price