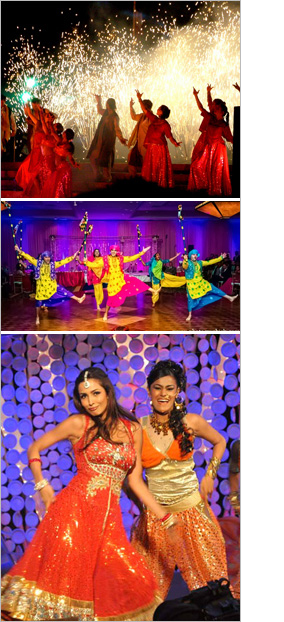 The BellydanceDiscount.com website informs you about the features of Bollywood dance.
The features of the Bollywood dance
In Bollywood films, dancing is always done in groups to create a mass effect around the main actor or actress. It is inspired by all Indian classic dances.
In the choreography of Bollywood films, the whole body is used. The entire gesture focuses on every detail to ensure that all people in the group dance in a truly synchronised way. The fluidity of movement is particularly noticeable by a dissociation of the axis between the different parts of the body. The choreography is punctuated by stops for mudras (hand positions that have meaning recalling the Hindu divinities).
Nowadays, Bollywood choreographies are modernising and integrating western dances like hip-hop to reach a younger audience.
The dance scenes are truly sumptuous and actors often change the decor or costumes in the same scene for an even bigger and surprising effect.
The role of choreographers
The choreography is so important in Bollywood films that it completely determines the success of a film. Thus, the famous choreographers like Farah Khan or Prabhu Deva are particularly courted in Indian Bollywood productions.
Definition and role of "Item number" 
The Item Number are the dance scenes outside the story during which actors make their appearance. These are often the most popular scenes that make these actors famous.
Find all your outfits to practice Indian dance and Bollywood on BellydanceDiscount.com.