Bare bellydance costume gold
To wear as is in all simplicity or to customize this beautiful bare Bellydance costume gold will be a hit on stage!
Cute costume made in a beautiful shiny and bright fabric composed of a skirt and a real bra.

Bra with underwires - strap in the back and tie behind the neck. Skirt with a slit on one side and expandable at the waist, decorated with pretty falling ruffles to enhance your dance moves. Length: 95 cm

This "bare" bellydance costume is just waiting to become a unique model matching your tastes and your choreographies by being customized using our huge haberdashery.
Complete your dance outfit
Fall for this wonderful golden opaque belly dance Isis wings at a discounted price !
Price
Be resplendent with arms enhanced by this gold belly dance sleeves at a discounted price!
Price
Never stop dancing with this nice and authentic gold belly dance belt at a discounted price!
Price
Let this magnificent pair of belly dance ballerinas seduce you, at a discounted price ! 
Price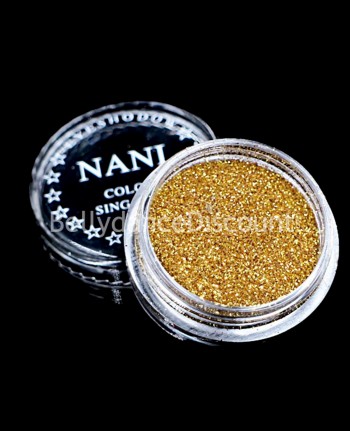 Shine 1000 lights with these awesome shiny glitters!
Price