How to become an oriental dance teacher?
Because Bellydance is a full-fledged artistic and sporty discipline, one cannot turn into an Oriental dance teacher. Although there is no official recognized diploma to perform this activity, quality training has emerged in recent years to professionalize this still too often "improvised" job by conveying theoretical and practical knowledge which will help to carry on Bellydance over the years in a fair and authentic way. They provide bellydance teachers with a complete background to improve their teaching and help them in this role. These are our Top 3 quality training you can trust:


1/ Bell'Masry Elite School training, with Kareem GaD (our favorite!)
To assess the qualities of this seminar, we interviewed Taly Hanafy, the organizer:


Which concept is your bellydance training based on?
Nowadays, it is easier to find Oriental dance classes, but when you want to deepen your knowledge, it becomes complicated. Throughout one's life it is important to continue to train, regardless of the domain. Bellydancing in Egypt is very rich, but the REAL information about it is difficult to access. I insist on the word "real" because every week, we can read lots of nonsense on social networks even coming from well-known people in the area. For example, people go on Wikipedia with confidence, even though it's riddled with mistakes. It's very harmful for our art and it's everyone's duty not to help spread false statements. To solve this, and noticing the scarcity of Bellydance and folkloric dances' training in France, we wanted to create this specific training. It combines the practice of dance and the cultural knowledge necessary when you practice a world dance because you cannot practice these dances without knowing the culture behind.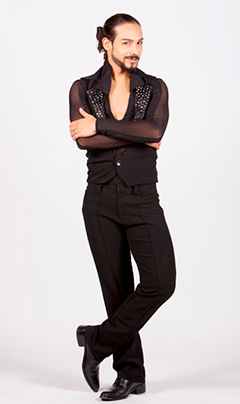 We are fortunate to have a skilled and internationally renowned Egyptian master in France, who also speaks French. It's up to us to enjoy this treasure in Bellydance.
The objective of this training is to make accessible the dance's theoretical and cultural information, without forgetting the practice. It's a big goal, that's why this third edition is different again from the previous two. The subjects are numerous and it would be a pity to restrict oneself to the same themes.
The theory takes place like university classes. The students each sit at a table. They receive handouts, watch video projections, take notes and take a test at the end of the session.
The practical part is like an average belly dance class. But both are always linked to a theme.
As of the audience, everyone is welcome. From the bellydancer (amateur or professional) to the experienced teacher. However, you must have a minimum level for the dance part to be able to follow.


What's the background of the trainer Kareem GaD ?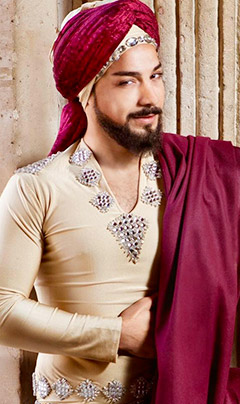 Kareem GaD was born and lived in Cairo until he was 25. He's a Bellydance dancer, choreographer, and teacher. Since childhood, he has always been attracted to the arts. He began his artistic training very early at the age of five.
With Mahmoud Saleh (Reda band), he learned the Reda repertoire.
At 15, he began working professionally as a dancer in various folkloric groups all over Egypt and in a music group as a percussionist (derbouka, duff, drums, tora, hanah, finger cymbals, tabla baladi). At the same time, he learned music theory and the history of Arabian music. He also opens up to modern and contemporary dance, and the art of the dervish.
He can be found on the stage of most Egyptian theaters including the Cairo Opera, dances for television, video clips. He has worked with many famous teachers and choreographers including Hassaan Saber and the duo of modern and contemporary dance choreographers Dia and Mohamed (Tawasol Art Foundation for Art).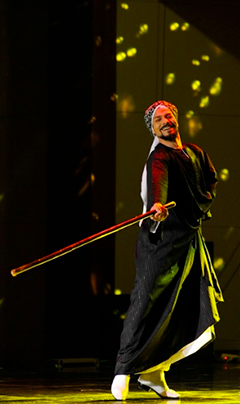 The art of whirling dervishes (or tanoura) becomes also an important part of his work, he becomes one of the most recognized tanouras of his generation. Choreographer, he creates among others the show El Hadra which he shows to El Mouled at the American University of Cairo.
He studies Hebrew at the Faculty of Arts and does personal bibliographic research on Egyptian folklore (history, music, dance, and heritage).
In 2013, he founded the Compagnie Bell'Masry with Taly Hanafy, his partner in life and on stage. Together, they created the show « Ramy et Julietta, les amoureux du Caire », which they performed in the legendary theater Bobino in Paris. Kareem GaD sticks to a new way of dancing which blends Egyptian folklore, contemporary dance, performance and comedy. Nowadays, Kareem GaD is invited around the world to give bellydance workshops and performances. It is all the richness and diversity of his career that he puts now in training.


What specific themes were discussed in the previous 2 editions?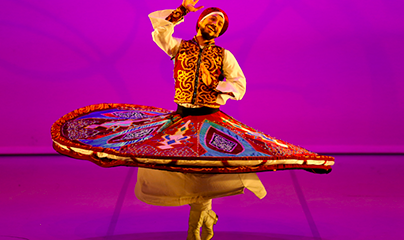 The 2017 session was dedicated to the history of Oriental dance, fundamental rhythms, the baladi and classical Egyptian style, the main singers and dancers, and the saidi, Bedouin and fellahi folklores. This first edition was too ambitious, difficult to cover in such a short time and we decided to narrow the subjects.
The 2018 session was dedicated to the golden age of Bellydance with a focus on baladi, then the dance in the 70's with a focus on shaabi and modern oriental dance, and finally a folklore part dedicated to all facets of the dance in the said region.


What's the program of the 2019 training?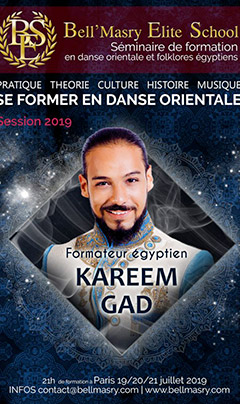 This year, we will be presenting venues for Oriental dance performances in Egypt: from theater stages to cabarets and nightclubs. It is news in our domain. The videos of oriental dancers in nightclubs have rocked social networks in recent weeks with the appearance of the dance on counters. It is a new phenomenon and a new venue for Oriental dancing in Egypt.
The first day, the practical dance part will be dedicated to mejance.
The second training day will be dedicated to Oum Kalthoum and the Zaar art and dervishes for the traditional part.
The third day will be dedicated to the Egypt of Khedives and the dance, in the 19th century.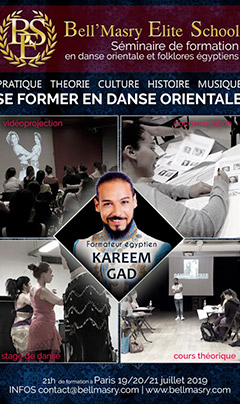 Focuses will be on the Bambouty dance and the Almeh dance with the shamadan.


What are the details to sign up?
The training lasts 21h over 3 days in Paris, but you can sign up for only one day if you're unable to follow all 3. The price is 370 euros for members (390 euros for non-members). Registrations are possible directly on the website.


2/ Professional training « Teaching Bellydance » with Yaël Zarca
The program: History / culture of Oriental dance (origins, styles' study, artists...) Bellydance music (instruments, rhythmics...), Knowledge of the human body and movement's study (anatomy, warm-ups, body position...), Pedagogy (structure and evolution of courses, movements and corrections' analysis), Administrative / legislation (status, regulations, safety standards...), Specific teaching (bellydance lessons for children, private lessons, thematic workshops...), Choreographic work, Practical exercises and role play. All of it provided by a skilled and above all very varied team (oriental dance teachers, fitness instructor, percussion teacher...)
This one is held every year in Paris in July with 40 hours of training over 7 days for 780 €.


3/ Training « Becoming a Bellydance teacher » with Sandra
The program: Culture, musical education, teaching and methods, dance school management. All of this provided by a strong team (Oriental dance teacher, legal adviser, consultant specialized in project management, musicians, singers, percussionists...).
It is held every year in Nice in July with 42 hours of training over 6 days for 840 €.
Comments
Comment devenir professeur de danse orientale ?

By : Jannat Snow

On

05/06/2019

Merci, les informations très utiles !!!